Travel To The Farm Cooking School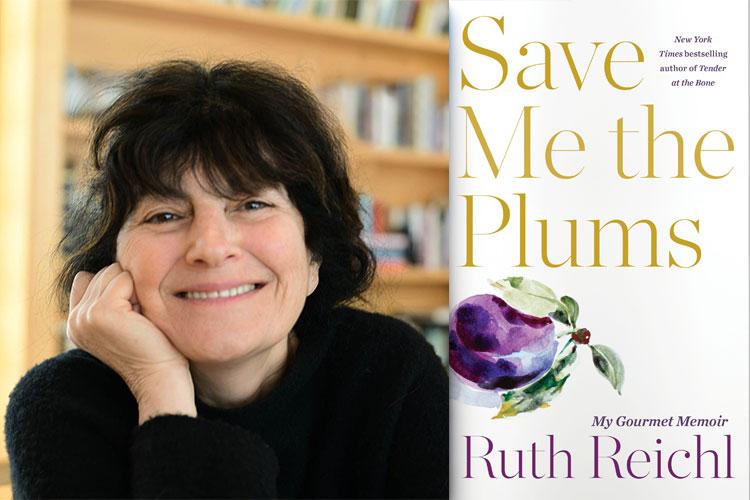 A Gourmet Weekend with Special Guest Ruth Reichl
Gourmet magazine shaped the way we relate to food.
To commemorate the 10th anniversary of the magazine's final issue in 2009, The Farm Cooking School's Ian Knauer and Shelley Wiseman along with Ruth Reichl will host a three-day Ode To Gourmet Institute. From September 13th to 15th, a reunited Gourmet team will guide attendees along an in-depth exploration of our national foodscape covering everything from sustainable food practices to food photography and even mastering grilling techniques. The weekend will consist of an opening dinner and book signing with Ruth Reichl, various culinary workshops and panel discussions led by experts such as Doc Willoughby, Kate Winslow, and more.
For seven decades, Gourmet influenced the way we cook, eat, source, and generally think about what we put in our mouths. While so much knowledge and inspiration was shared between the pages, the real magic happened at headquarters. Test kitchens, editorial desks, and research rooms buzzed morning, noon, and night with culinary savants who thoughtfully collaborated, crafted, and perfected our dining experience. It was a unique team who all lived by a single mission: make delicious food and booze accessible to all. Since the closing of the magazine in 2009, the expert staff continues to influence how we experience food through their cookbooks, podcasts, tv shows, critiques, and beyond.
Friday night dinner with Ruth - $225 (SOLD OUT!)
Weekend event 9/14-15 - $750 (Saturday and Sunday events all inclusive)
Friday, September 13
Dinner with Ruth Reichl (SOLD OUT)
Saturday, September 14
10am KEYNOTE ADDRESS: Ruth Reichl & the Introduction of GOURMET
11am WORKSHOP: The Modern Kitchen Ian Knauer, Kate Winslow, Nicholas Lee, Gab Carbone
12pm LUNCH: Woodfired Pizza
2 pm WORKSHOP: Fermentation Invasion Karl Wagner, Brendan Anderson, Carol Berman, Ian Knauer, Alan Sytsma
3:15pm PANEL: Food Styling & Photography Richard Ferretti, Guy Ambrosino, Melissa Hamilton, Christopher Hirsheimer
4:30pm Optional Farm Tour
6:30 - 8pm Farley's BOOK SIGNING & GOURMET Cocktail Party (Book Signing 6:30-7pm)
Sunday
10am PANEL: Food Writing & Storytelling Ruth Reichl, John "Doc" Willoughby, Alan Systma, Beth Kracklauer, Nanette Maxim
11:15am DEMO: Butchering, Grilling, & Animal Husbandry Ian Knauer, John "Doc" Willoughby, Tatiana Dale, Barry Estabrook (12:15 hands on pork pulling and assembling sides)
12:45pm LUNCH: Pulled Pork and Summer Sides
2:15pm PANEL: Current American Foodways & The Future of Food Ruth Reichl, Beth Kracklauer, Gabrielle Langholtz, Malaika Spencer, Nanette Maxim, Barry Estabrook
3:15pm CLOSING REMARKS: Ruth Reichl
*Schedule of event subject to change as needed